Kanga Roof
Thank you for visiting the Kanga Roof website! We are excited to help you with all of your roofing needs. Fill out and submit the form below with any questions you many have for us, and we will get back to you and contact you a soon as possible.
Contact Roofing Contractors in the Ogden and Layton Area
At Kanga Roof, we know how important your home is and making sure it is protected with a roof that is in perfect condition, is our specialty.
We offer year-round services to help with your roofing needs and to make sure that you have peace of mind when it comes to your home.
---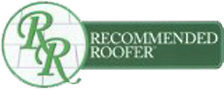 Testimonials
I know we all have many options when selecting the right roofing company. I am thrilled to have chosen RW Design for my roofing needs. Their knowledge and experience helped me determine what was going to be best for my needs. Doug presented recommendations based on his inspection and I am very glad I chose the metal shingles. My roof has never looked so good and will give me a lifetime of worry free quality. Now you may think to yourself that Metal isn't the most appealing and that is exactly what I was thinking until it was presented to me. The metal shingles I chose look better than any asphalt shingle on the market. You will not be disappointed with RW Design for all your roofing needs. It definitely exceeded my expectations. It's funny how I love to come around the corner and see how awesome it looks everyday.

Jerry P. – Morgan, Utah

RW Design re-did our roof when we moved in to our house; they were quick and professional.  All in all an excellent experience and are highly recommended.

Zach H. – South Weber, Utah

We saw you on FB and just would like to add our 2 cents worth! Doug did a metal roof and patio cover for us in Morgan County. It was a quality job! We sold the house so can't post a picture, but I would recommend this company to anyone. I needed a couple of finishing touches and they were right on it. RW Design is very professional and takes the time to do a good job. They also did a relative's house in Clearfield that they were very happy with. If you need a roof done right,this is the company to do it.

Rachael K. – Morgan, Utah

They removed my swamp cooler and patched up the hole. Our sales rep, Mitch, was responsive and helpful. We got quotes from two other companies and they were the best value by a long shot. They were also able to get us on their schedule within just a couple days. Highly recommend.

Peter H. – Layton, Utah