When you choose metal roofing for your home or commercial building, you then are faced with another decision: exposed fasteners vs concealed fasteners. Fasteners are what secure your roof panels to your roofing system, so you want to ensure that you get good quality fasteners and hire a professional for the job. You also want to choose the fasteners that best suit your purposes. Here's what you need to know about exposed fasteners vs concealed fasteners so that you can make the best choice for you.
Exposed Fasteners Vs Concealed Fasteners: Pros And Cons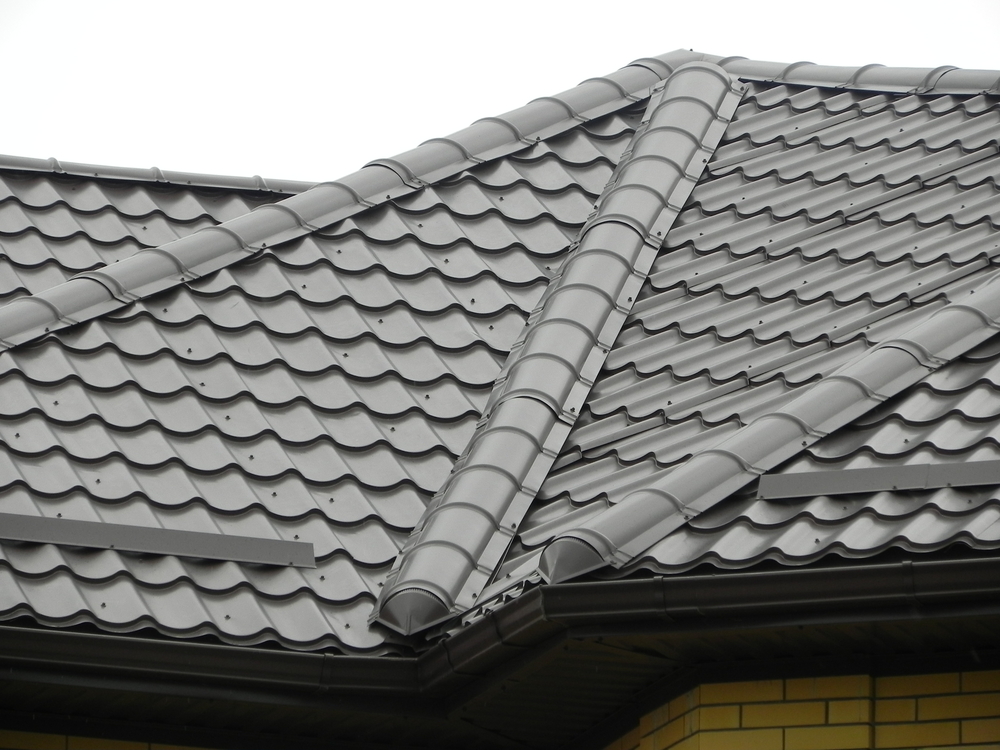 The fact is that both kinds of fasteners have their good aspects and the ones that will make you cautious. Here is how exposed fasteners vs concealed fasteners compare.
Exposed Fasteners
This kind of fastener is exactly as it sounds: exposed, meaning that your roof panels are fastened on the top of them, where you can see. While some roofing companies say that exposed fasteners are bad, due to their cons, the reality is that they are just as valid an option for your metal roof as concealed fasteners – provided they are done correctly, like experienced professionals can ensure.
Pros
Easier Installation
Since exposed fasteners are on the outside of your roofing system, this means that you don't need specialized tools to apply them, like you do with concealed fasteners. These can typically be installed with tools you or your contractor already have on hand.
Less Expensive
It stands to reason that since exposed fasteners are easier to install than concealed fasteners, they're also less expensive. Other factors that play into the reduced price of exposed fasteners vs concealed fasteners is that they need less parts and that the materials themselves cost less than those of concealed fasteners.
More People To Do The Job
Since you don't need special equipment to install exposed fasteners and since they are easier to install, you'll have an easier time finding a roofing contractor to install your metal roof if you opt for exposed fasteners as opposed to concealed fasteners.
Cons
More Maintenance
Exposed fasteners require more maintenance than concealed fasteners simply through the nature of being more exposed. They have to take on whatever the elements throw at them which results in more weather damage over time. Exposed fasteners experience more wear and tear, which automatically means they will need more frequent repairs than concealed fasteners.
Higher Risk Of Issues
Since exposed fasteners are metal, which contracts and expands with the temperatures, this means that said expansion and contraction affects the panels of your roofings. In addition to this, any holes or damages to the fasteners means that it's much easier for your roof to leak than if you had concealed fasteners.
Less Aesthetically Pleasing
Since exposed fasteners are all over your roof, securing the panels of your metal roofing, this means that your roofing won't look as sleek and smooth, because you can see the fasteners all over it. While some people like the look of this kind of metal roof, it generally does not look as good as a roof where you can't see the fasteners.
Concealed Fasteners
Concealed fasteners are the ones that you can't see when you look at your roof, due to the fact that they go under your roof panels as opposed to on top of them. Since they are beneath your roofing panels, this has many benefits, but just like exposed fasteners, concealed fasteners have their cons too.
Pros
Reduced Weathering
Since concealed fasteners are underneath the roof, they are protected from the elements, and ergo, suffer far less weather damage than exposed fasteners. Since they don't suffer from as much weather damage as exposed fasteners, they can also last longer.
Aesthetic Appeal
Concealed fasteners give your metal roofing a smoother appearance than exposed fasteners, which is ideal for those that want a sleeker looking roof. They connect each point without being visible, which to many, is more aesthetically pleasing than seeing exposed fasteners every few feet at each connection point. Those who want a more sleek and modern looking metal roof tend to opt for concealed fasteners.
Reduced Risk Of Leaks
Since concealed fasteners are, as the name says, concealed, this reduces the risk of gaps in the fasteners causing water leaks in your roofing system, unless it is the metal roofing itself that is in need of repair.
Reduced Distortion
Metal naturally expands and contracts with the temperatures. With exposed fasteners, this can be a problem, since it affects the panels in addition to the fasteners. With how concealed fasteners fasten metal roofing from underneath the panels, their natural expansion and contraction won't damage the shape of your metal roof.
Cons
More Complicated Installation
Concealed fasteners are more difficult to install than exposed fasteners, since they require special tools in order to be able to install them and the panels. Since they need specific equipment to be installed, it makes the entire installation process more complicated.
More Expensive
Since concealed fasteners are more labor intensive and are considered higher quality than exposed fasteners, opting for concealed fasteners means that you'll be paying more in order to have your roofing done.
More Difficult To Repair/Replace
With how these fasteners are under the roof panels, this complicates any repairs or replacements you'll need to have done, since you have to get underneath the panel to separate it from the rest of the roofing, which you need a tool called a seamer to do.
Do You Want To Learn More About Exposed Fasteners Vs Concealed Fasteners?
No matter which kind of fastener you choose, you want to hire an experienced professional for the job, so that your roof looks and functions how it should. Kanga Roof can help you decide between exposed and concealed fasteners, and our expert team can install whichever one you decide on. For more information on our services or to schedule a consultation, please contact us at Kanga Roof today! We'll hope to it.